Recruitment
Toyu Kougyou welcomes people with the spirit of challenge and vitality!
Qualifications and experience are not the most important things to us.
We are eager to meet all motivated people, not necessarily only skilled tradespeople or managing engineers. Qualifications and experience are not the most important things to us. Our company is based in Amagasaki, Hyogo, but we also invite people from other regions to inquire actively. Let's build a bright future together.
If you are interested in general construction work, please feel free to inquire.
We look forward to receiving your application.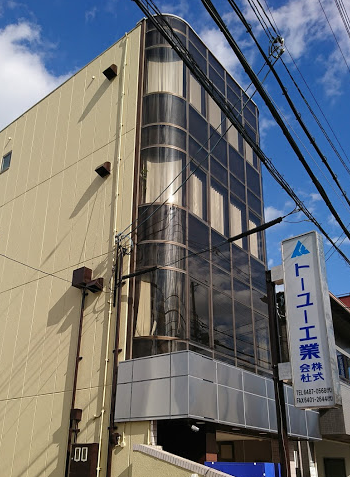 Recruitment Overview
Job Type/Description
[Steel Framework Engineer] This job involves performing the full range of process involved in the construction of unmanned multilevel automated warehouses, including assembly and/or installation of steel-framed buildings, transport/conveyance equipment and conveyers, etc.
*Details of other duties will be explained at the time of your interview.
Qualifications
No age restrictions
Place of work
All West Japan work site business locations
Working hours
08:00~17:00 (with 60-minute break)
Salary
To be determined as per company regulations, with consideration for experience and ability
Holidays
As per company calendar
Other benefits
Full social insurance package and other allowances as per company regulations
Application Form
Please feel free to inquire.
TEL.06-6487-0568
Opening Hours: 08:30~17:30│Holidays: Saturdays, Sundays and national holidays (Accounting and General Affairs Departments)
For all inquiries, questions and consultations, etc., please contact us via this application form. Please enter the required details into the form and send it to us by pressing the Send button. If you have an urgent issue, please contact us by telephone. After receiving your application, we will contact you by telephone within 2 to 3 business days to confirm your details. If you do not hear from us within three business days, there is a possibility that your e-mail has not reached us, or some other e-mail related problem has occurred. In such cases, please contact us directly by telephone.